When:
October 15, 2022 @ 12:00 pm – 4:00 pm
2022-10-15T12:00:00-06:00
2022-10-15T16:00:00-06:00
Where:
301 Thornton Ranch Rd
Lamy
NM 87540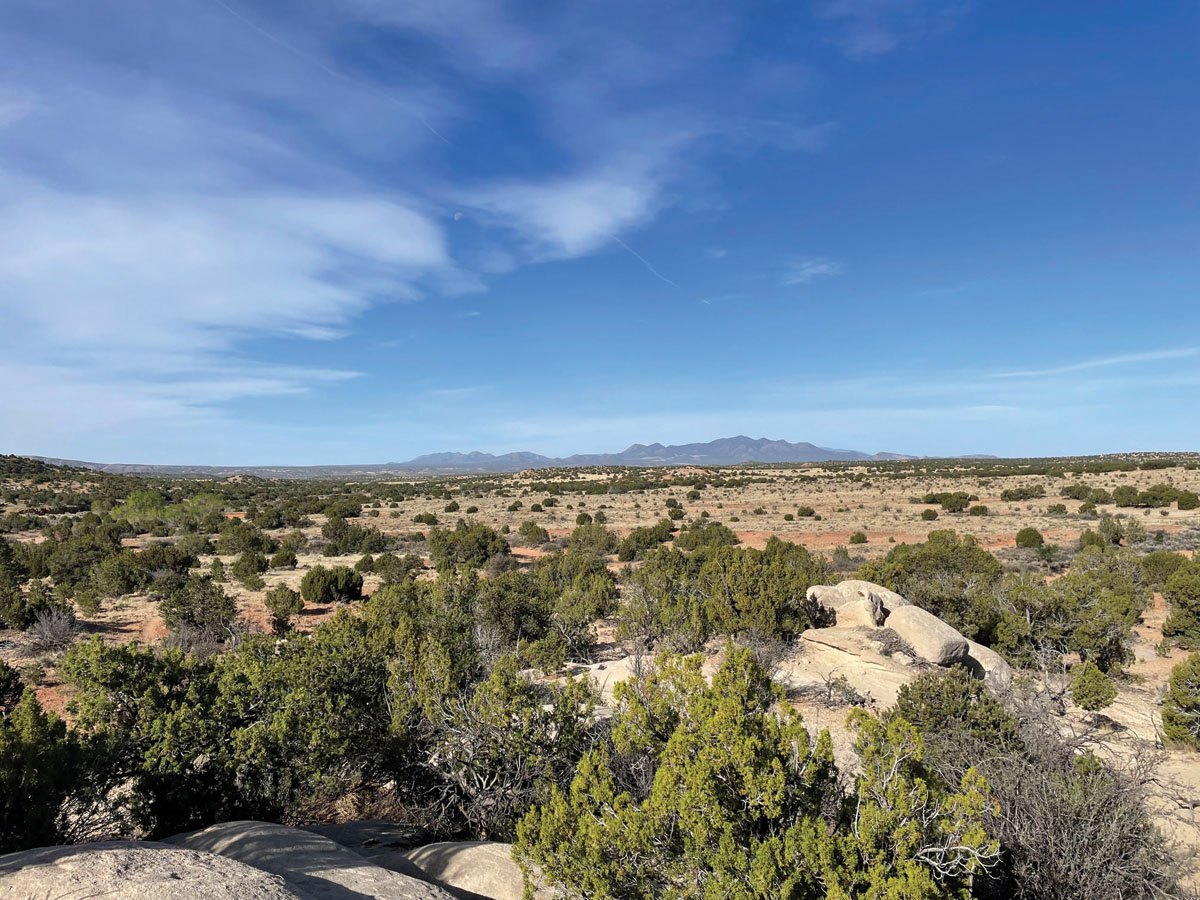 Directions: From Santa Fe head north on I-25 or Old Las Vegas Hwy to US 285 towards Clines Corners. Head south on US 285 towards Lamy just after mile marker 285 turn right onto Astral Valley Road into the Galisteo Basin Preserve. After 0.4 miles then turn left on Thornton Ranch Road. Travel for 6 miles to the Cottonwood Trailhead. Please park at the Cottonwood trailhead off Thornton Ranch road then walk or bike into the property (about 3/4 of a mile).  Click HERE for the Google Map.
We are excited to announce the grand opening of the Santa Fe Conservation Trust's Conservation Homestead, which will be an Open House on Saturday, October 15 from noon to 4 pm. Please mark your calendars and join us! I hope you will come out to see all the work we've been doing there, learn about our future plans, enjoy a beer and some food and walk or bike the new trails we've put in.
The Conservation Homestead is the former ranch headquarters of the Thornton Ranch that many people called the Thornton Homestead. But the land is steeped in history going back thousands of years. We acknowledge that the Conservation Homestead is part of the unceded territory of the Tewa and Tano people who were the original stewards of the land. The land was patented and first settled by Jose Analla in 1899 and a few other families after that as it became part of the ranching history of the region in the 20th century. It is a 300-acre parcel in the Galisteo Basin that is now protected by a conservation easement that expands your recreational opportunities and helps to connect and expand an important wildlife corridor between the Sandia Mountains and the Sangre de Cristos.
Originally, the idea was to purchase the property and protect it with a conservation easement with funding from the Eugene V. and Clare E. Thaw Charitable Trust and then transfer it to a public agency for open space. But after SFCT purchased it, the board and staff realized we had the opportunity not just to preserve it, but also to use it as a demonstration site for land restoration techniques. We want to show landowners how to lessen the effects if climate change on this and similar landscapes. This year we've done several workshops to bring back a wetland. And we've installed some beautiful rock erosion control structures to help the rain spread out and soak in to the land. We are reseeding areas where the buildings used to be and keeping weeds at bay with occasional herds of goats. Bringing land back to life takes time, but there is much to see when you come out.
We've also installed four miles of brand new trails that link to the existing 50 miles of trails at the Galisteo Basin Preserve. Come check them out!
And finally, because SFCT is committed to providing equitable access to nature, we will be working next on creating an accessible trail for people with mobility challenges. You can see where it will be and walk it when you come out on the 15th.
To learn more about The Conservation Homestead and all the restoration work going on there, please visit: https://sfct.org/conservation-homestead/